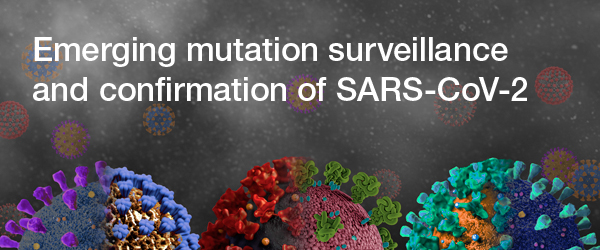 We hope you enjoyed ECCMID as much as we did enjoy our interactive symposium "Viruses mutate, and SARS-CoV-2 is no exception—emerging mutation surveillance and confirmation", where scientific experts shared their results and latest approaches for the evolution of SARS-CoV-2.

Access all talks and presentations you may have missed or watch your favourites again on demand »
Have a look at our interactive flipbook to learn more about our solutions for SARS-CoV-2 isolation, detection, mutation confirmation and surveillance, and choose to stay in touch.
We would love to stay in touch and share with you all the updates about our solutions, new product launches, industry highlights, upcoming webinars, and much more. Please choose how you want to hear from us.